India, part 6: Jaipur: Palaces and Amber fort
December, 2004
by Norman Koren

---
updated Jan. 15, 2005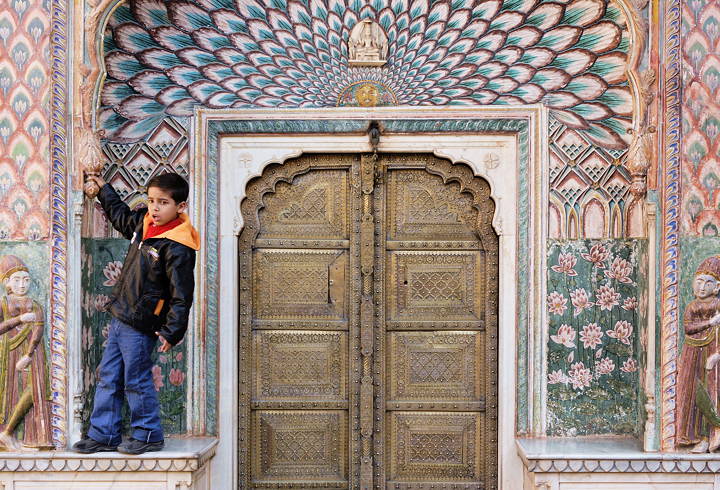 Boy, City Palace doorway
Jaipur Lake Palace

, on the way to Amber and Tiger forts


The Amber fort is 11 km north of Jaipur. It was the Maharaja's palace before the city of Jaipur was built, in the early eighteenth century.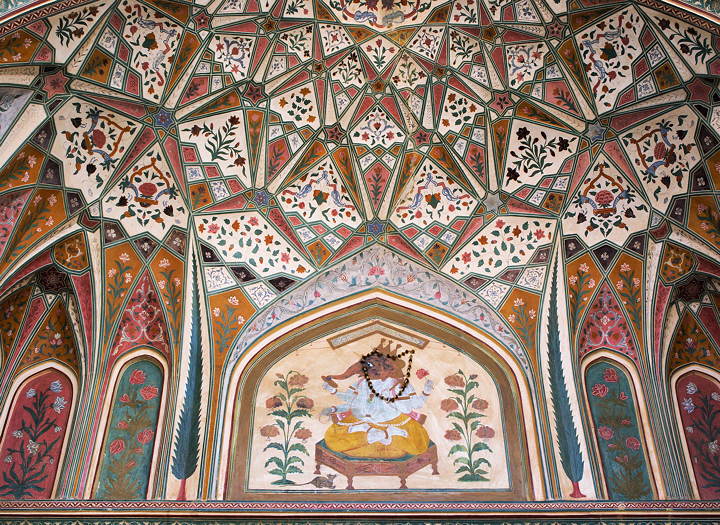 Ganesh, Amber Fort doorway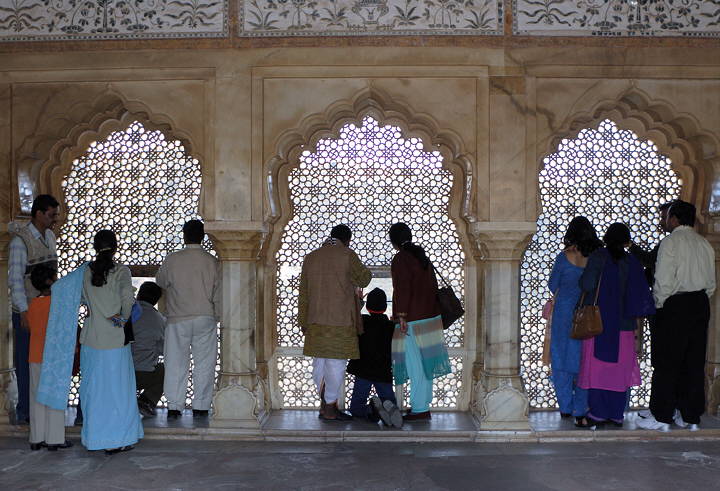 Grillwork, Amber Fort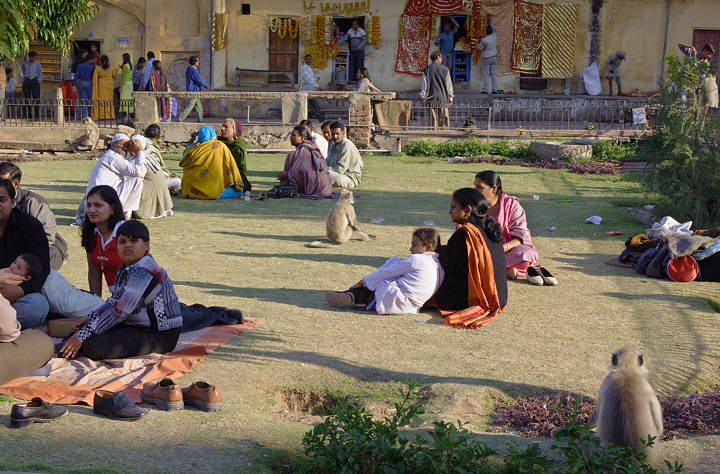 I was attracted to this image because the light and gestures resembled George Seurat's famous painting, "Sunday Afternoon at the Grande Jatte" (a park on the Seine, west of Paris). The one difference was the monkeys. Or so I thought.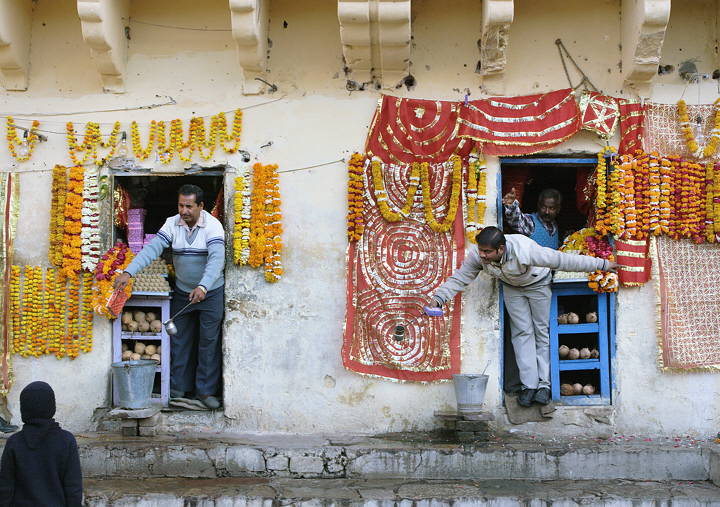 Merchants, Amber Fort
They were ignoring me only because other tourists were present.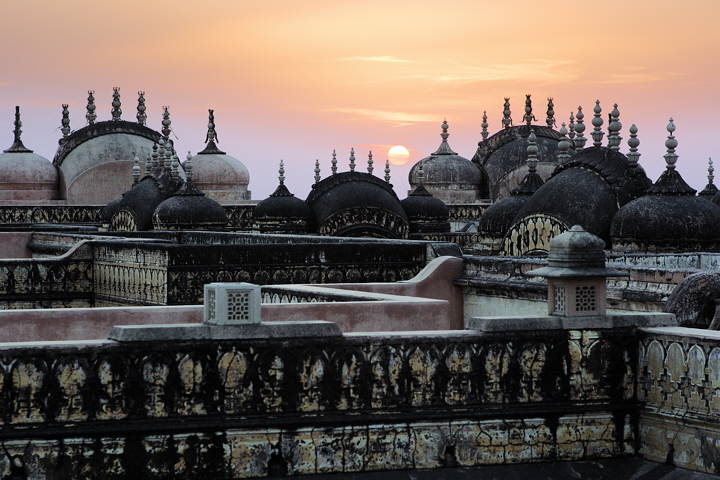 Sunset, Tiger Fort
Previous | Next

| | | |
| --- | --- | --- |
| | Images and text copyright © 2005 by Norman Koren. Norman Koren lives in Boulder, Colorado, where he worked in developing magnetic recording technology for high capacity data storage systems until 2001. He has been involved with photography since 1964. | |