This page contains highlights from my Black & White images of landscapes and nature, made in New England and California before 1985. Other recently-digitized film images are on the "Oldies but Newbies" pages. Color images were taken before 2003; most of the B&W images were taken before 1985.
Many of the images have been digitized and printed  previously, but the superior new digitization method using the 43-megapixel Sony A7Rii camera results in finer print. The images have been painstakingly edited for tonal balance, beauty, and detail preservation. Technical notes here.
4×5 images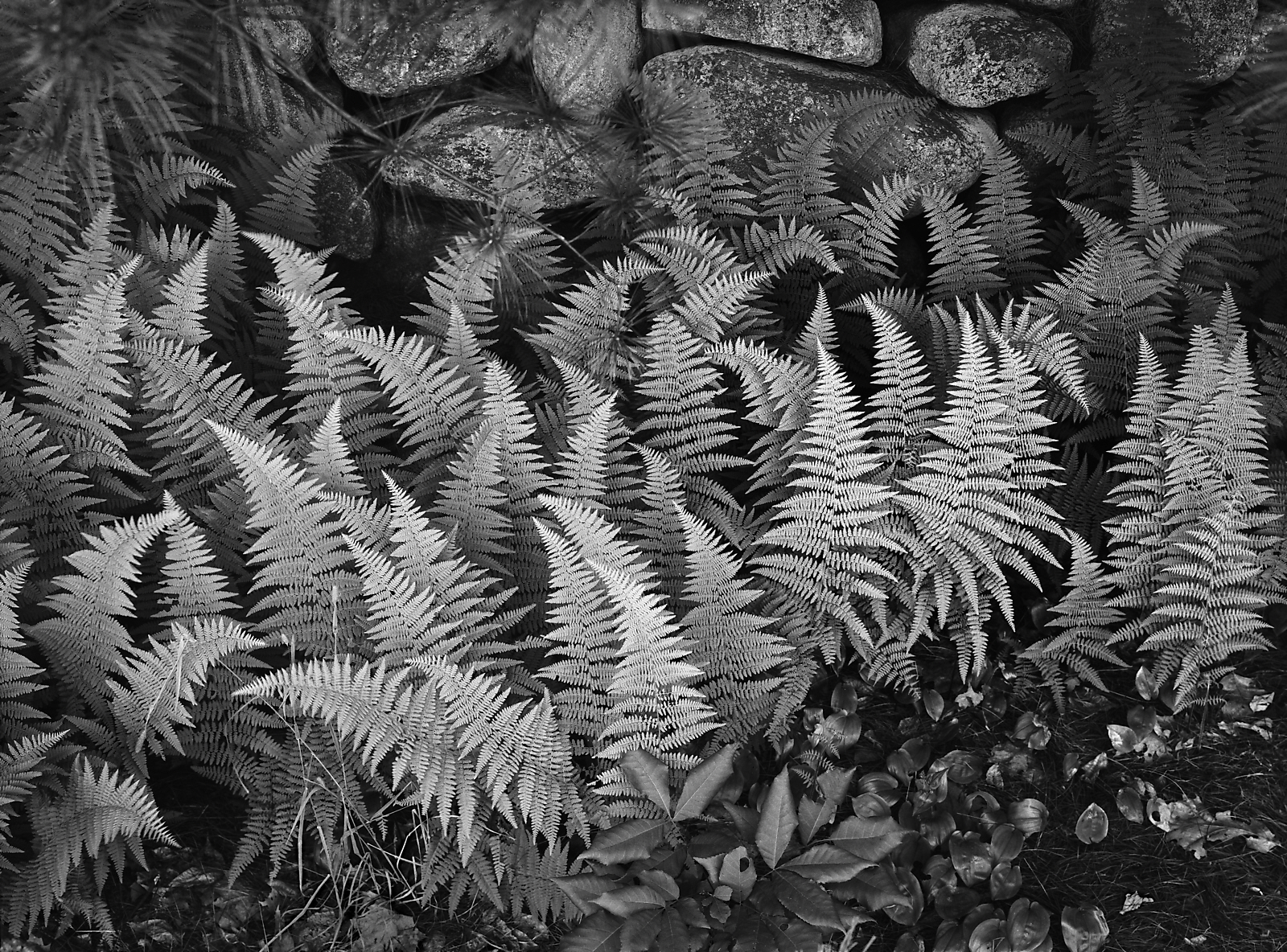 This was a real find: it's the crown jewel of the newly discovered images. It's from one of my relatively rare 4×5 negatives, which I went through as a part of the project, making digital contact sheets using my Pixel camera phone. It was taken on the east coast — in Massachusetts or near Ithaca, NY; I don't remember where. I never noticed it till I started this project. It's stunningly sharp (everything you'd expect of 4×5), and I look forward to printing it large.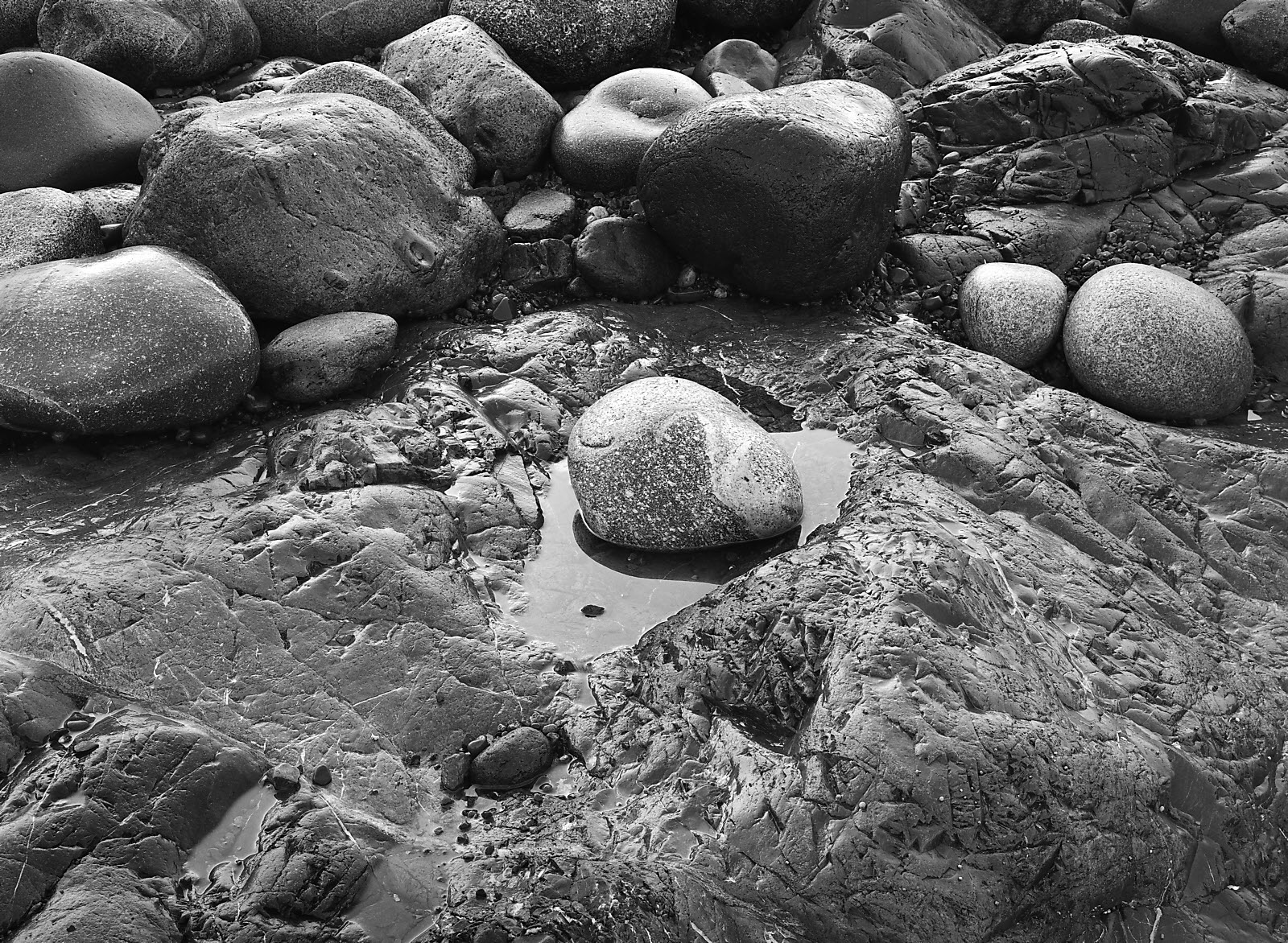 This is the only other 4×5 image from the period that I've chosen to include in this collection. I've printed it before with mixed results. The new digitization and (not so new) editing techniques  give me exquisite control, enabling me to print it just the way I want to see it.
35mm images
These images were taken with my then-new Leica M2 in the White Mountains of New Hampshire in 1970. Despite its age, it's remarkably sharp, and will look excellent printed mid-sized (12×17 inches on 18×24 paper). The following images are from the same period.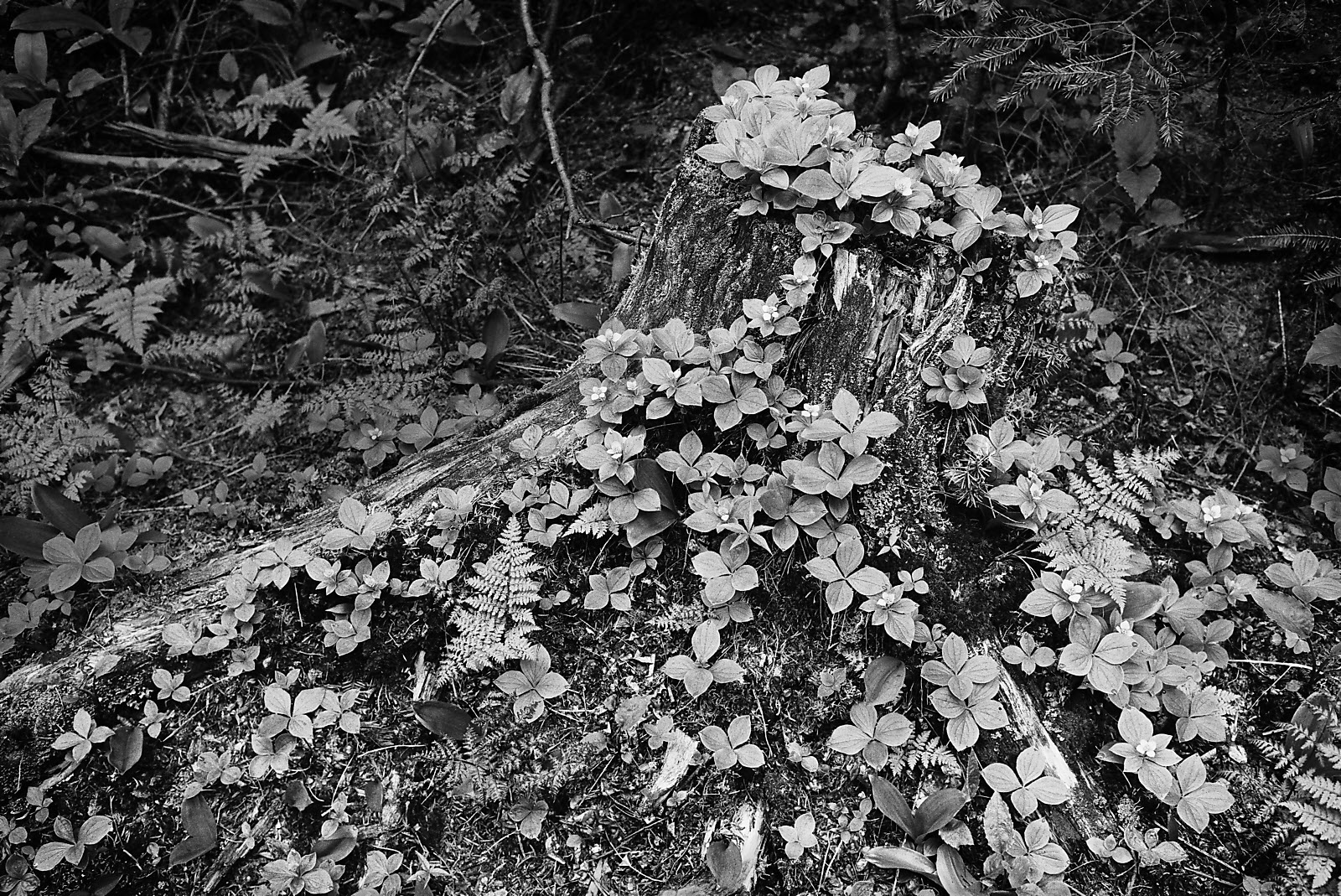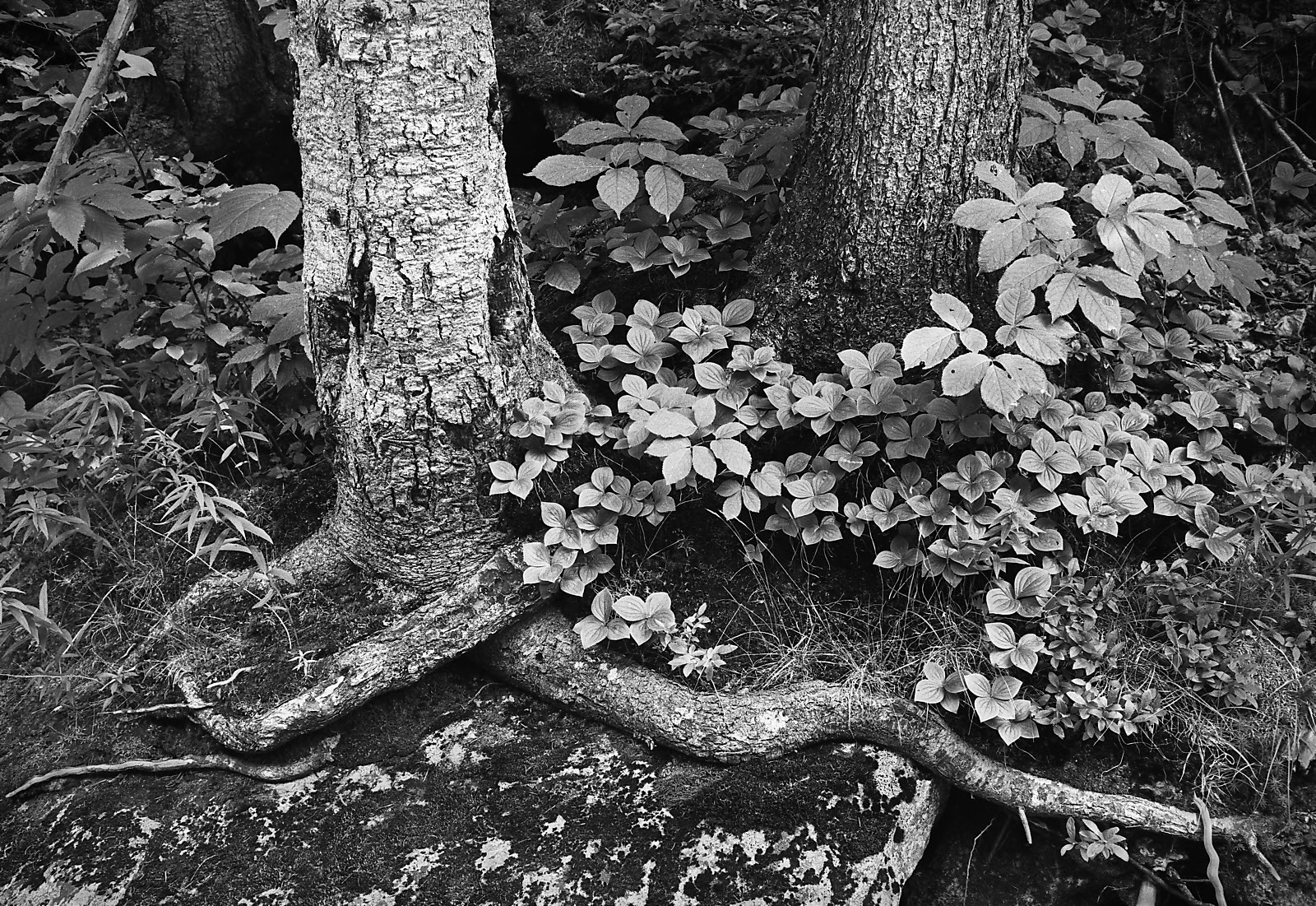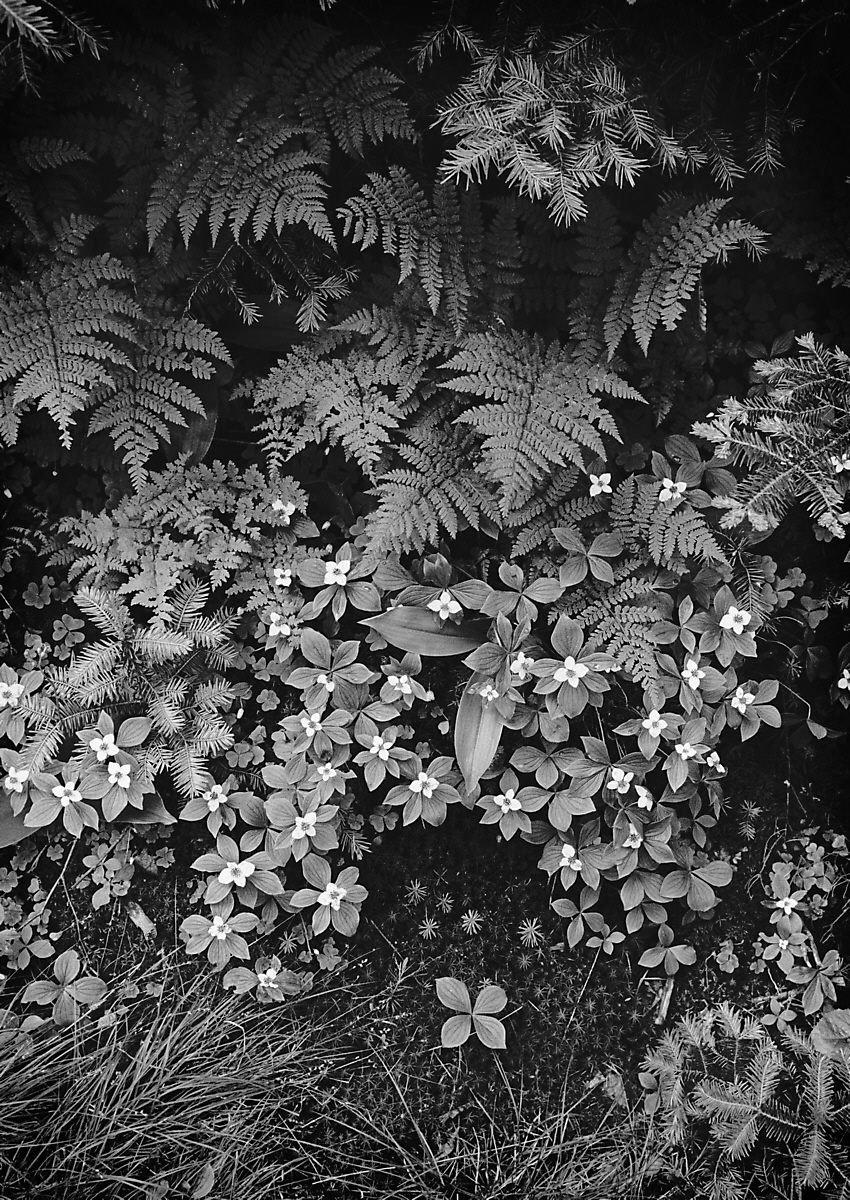 These images were taken in California after 1973.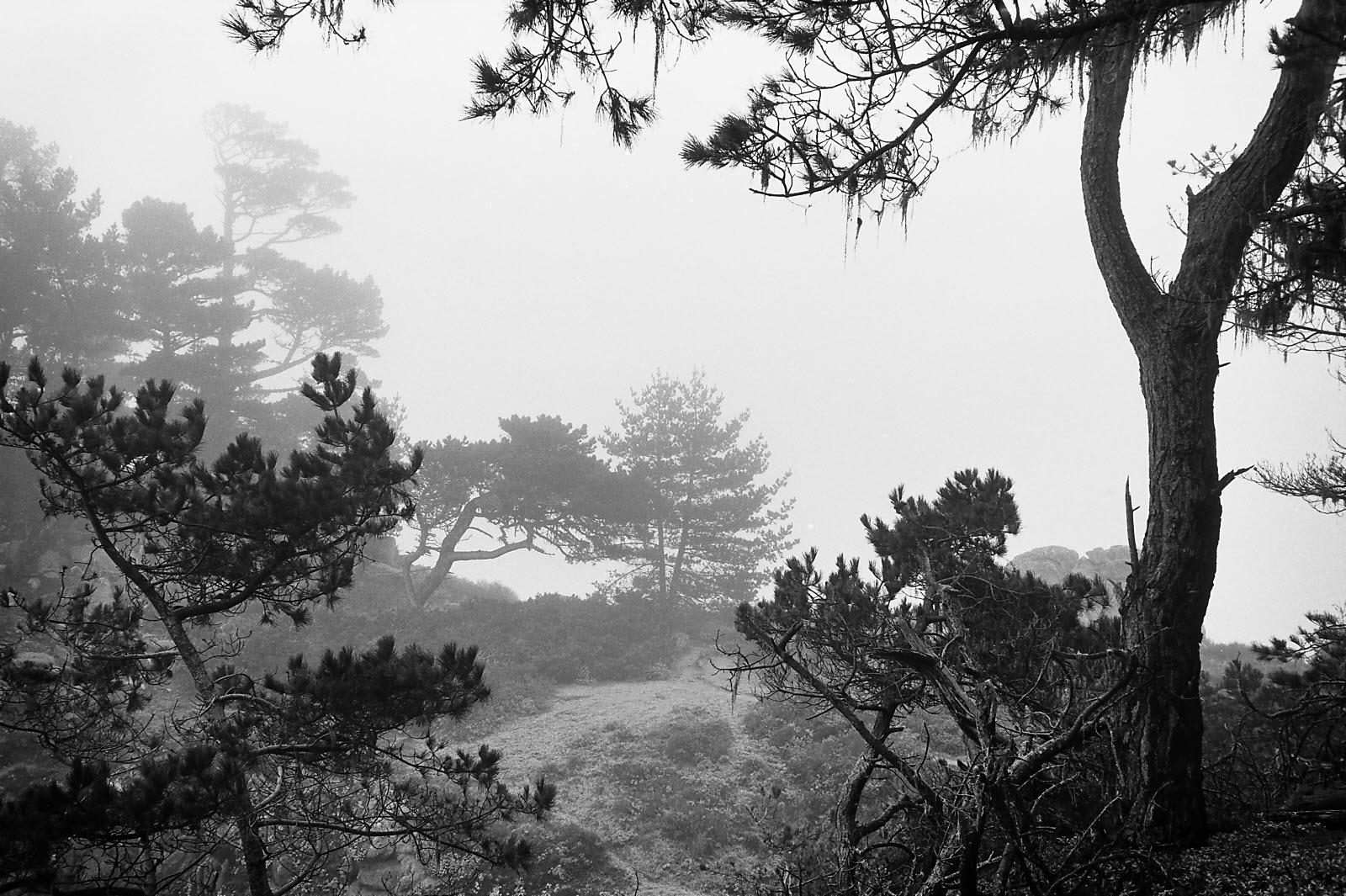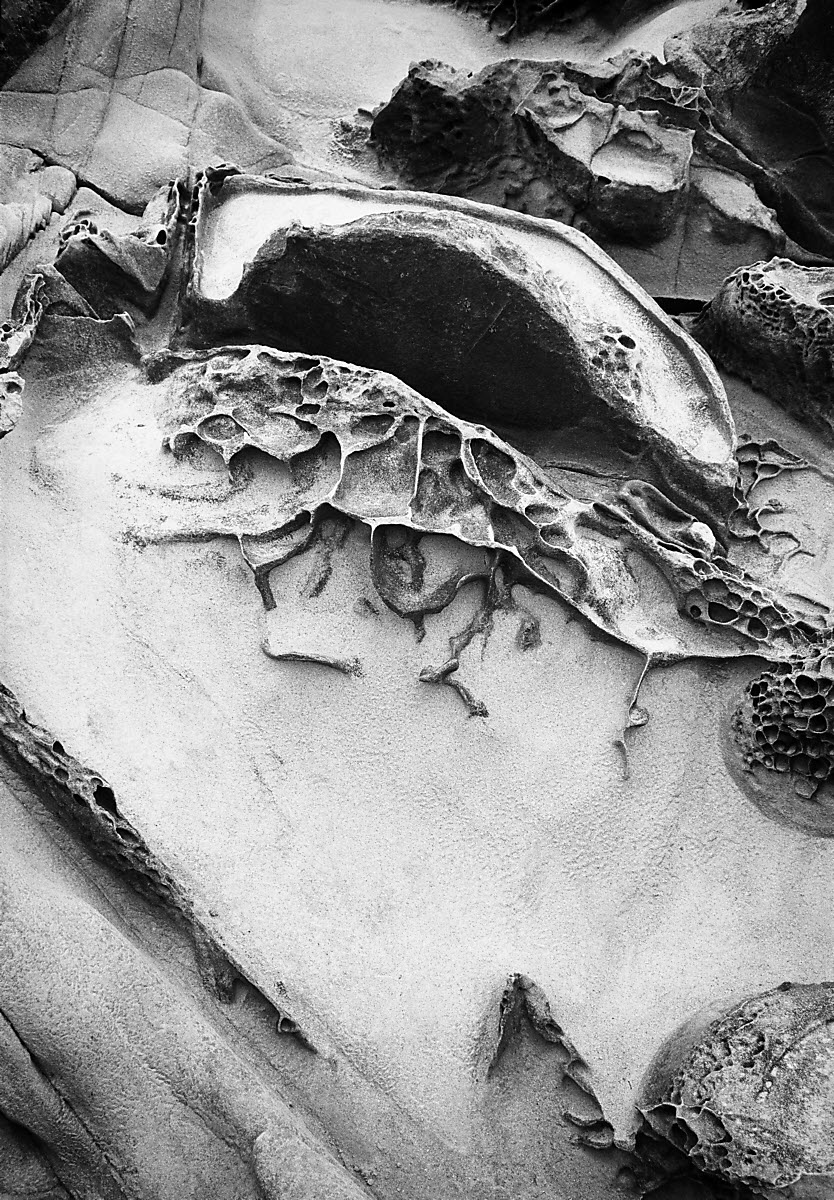 Medium format images 
The two images below were taken in Massachusetts around 1969.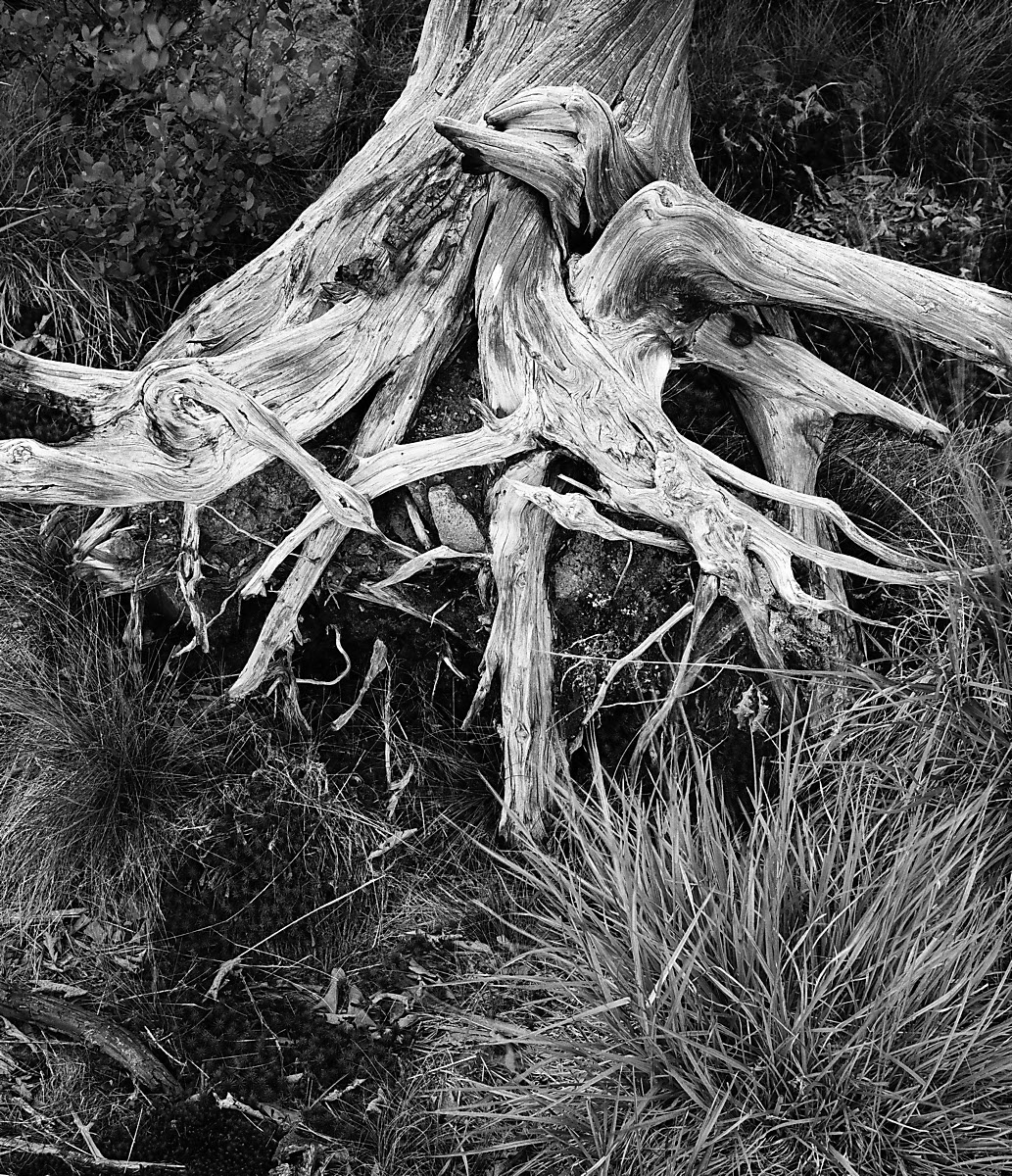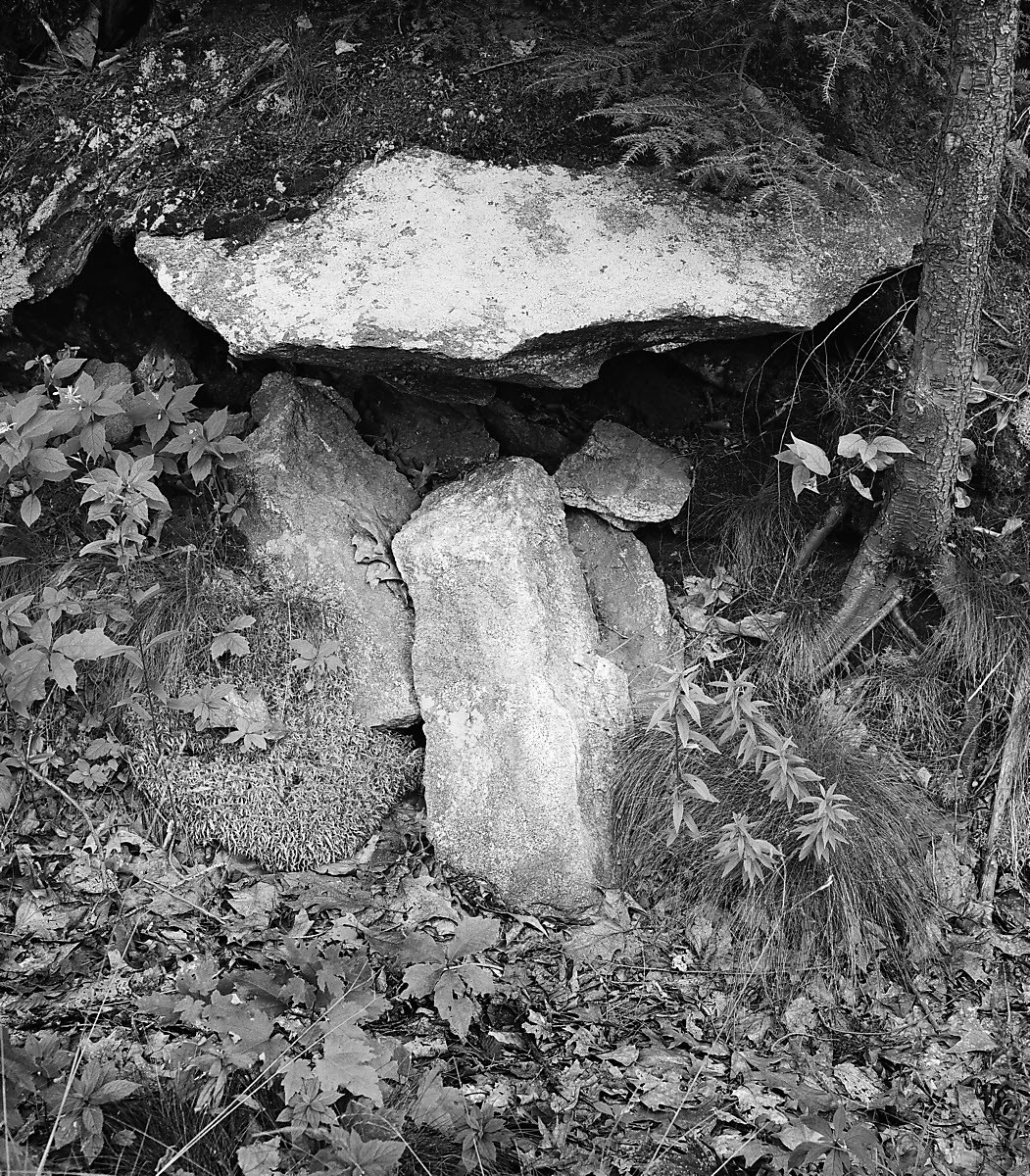 The remainder of the images were taken in California, where I moved in 1973.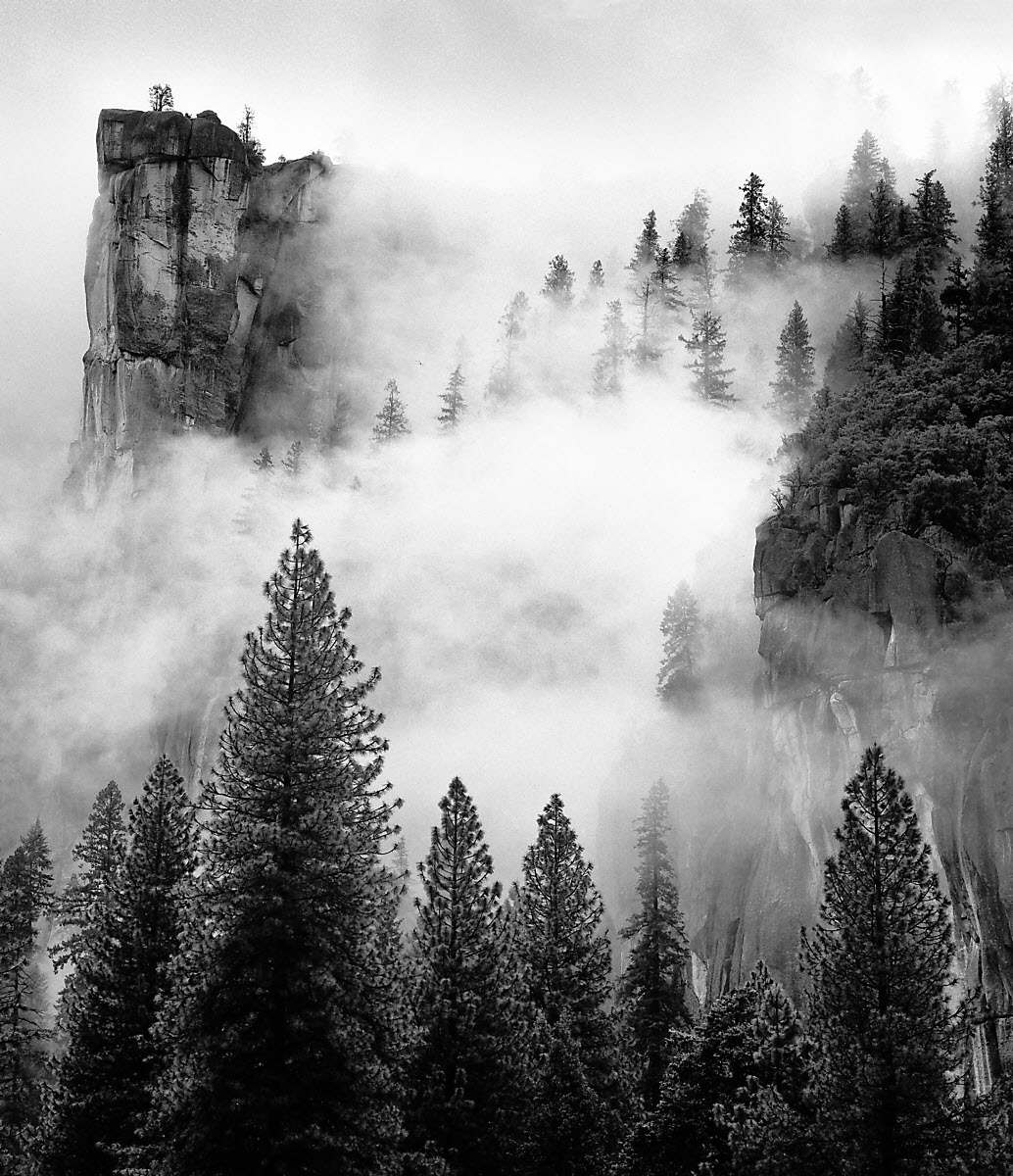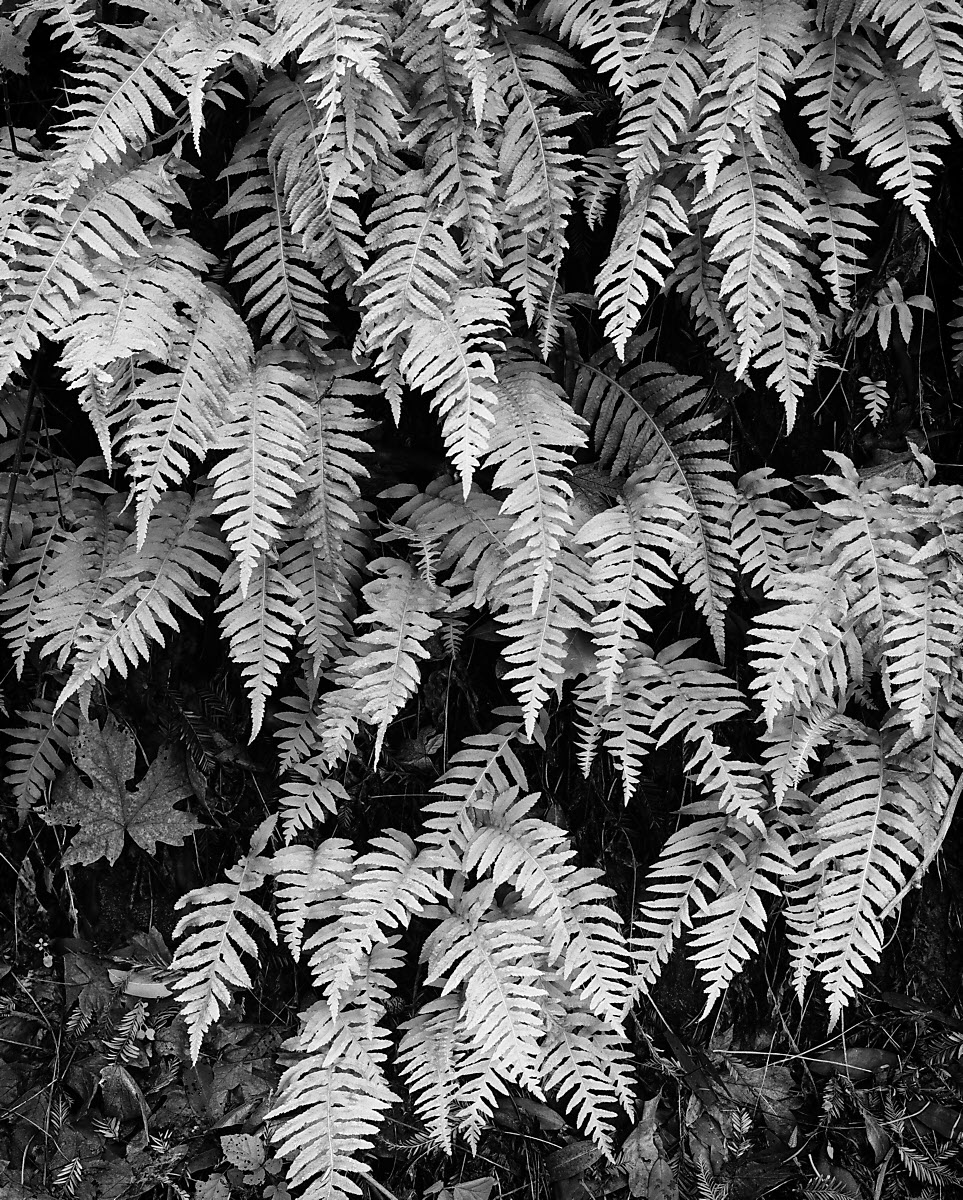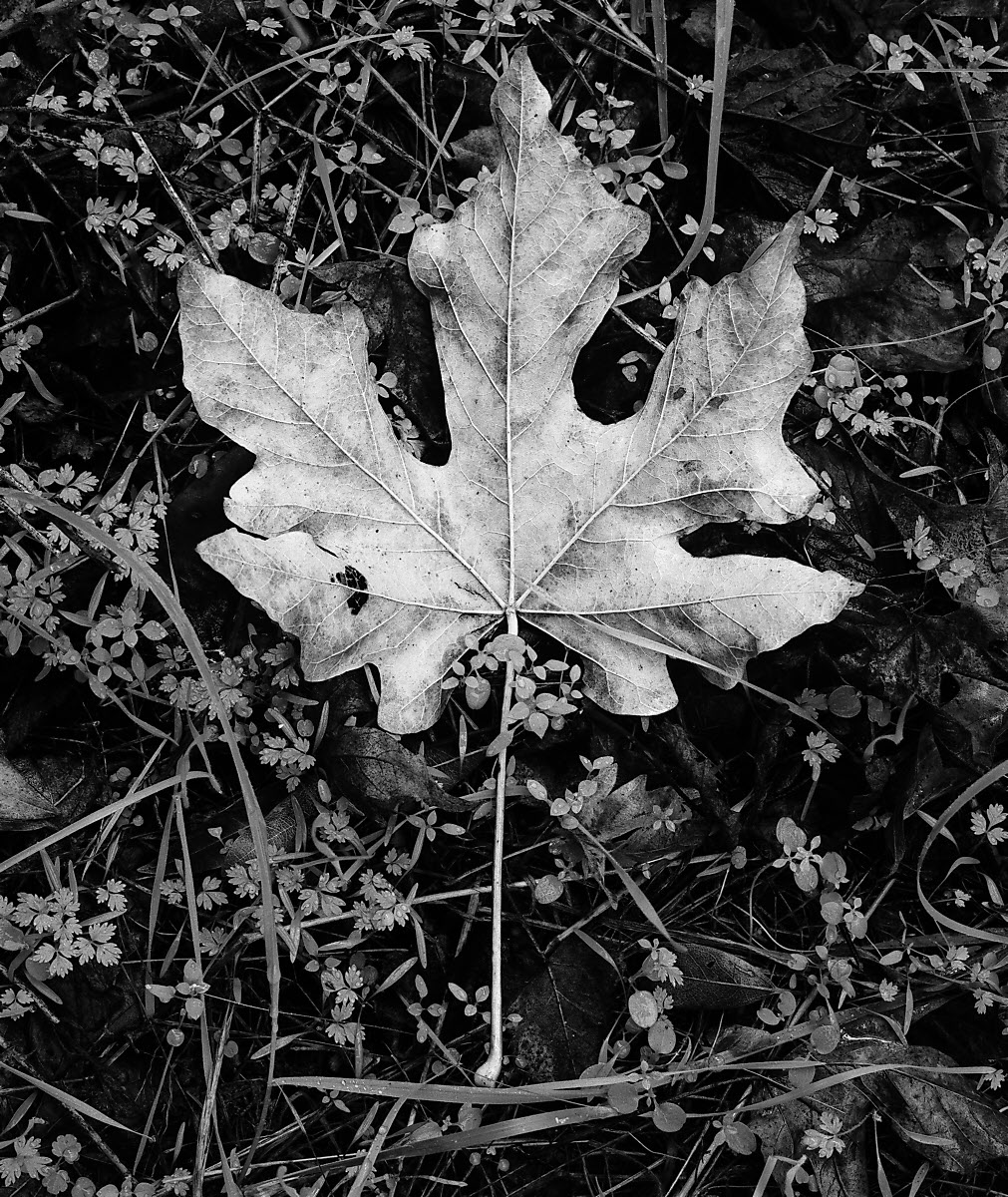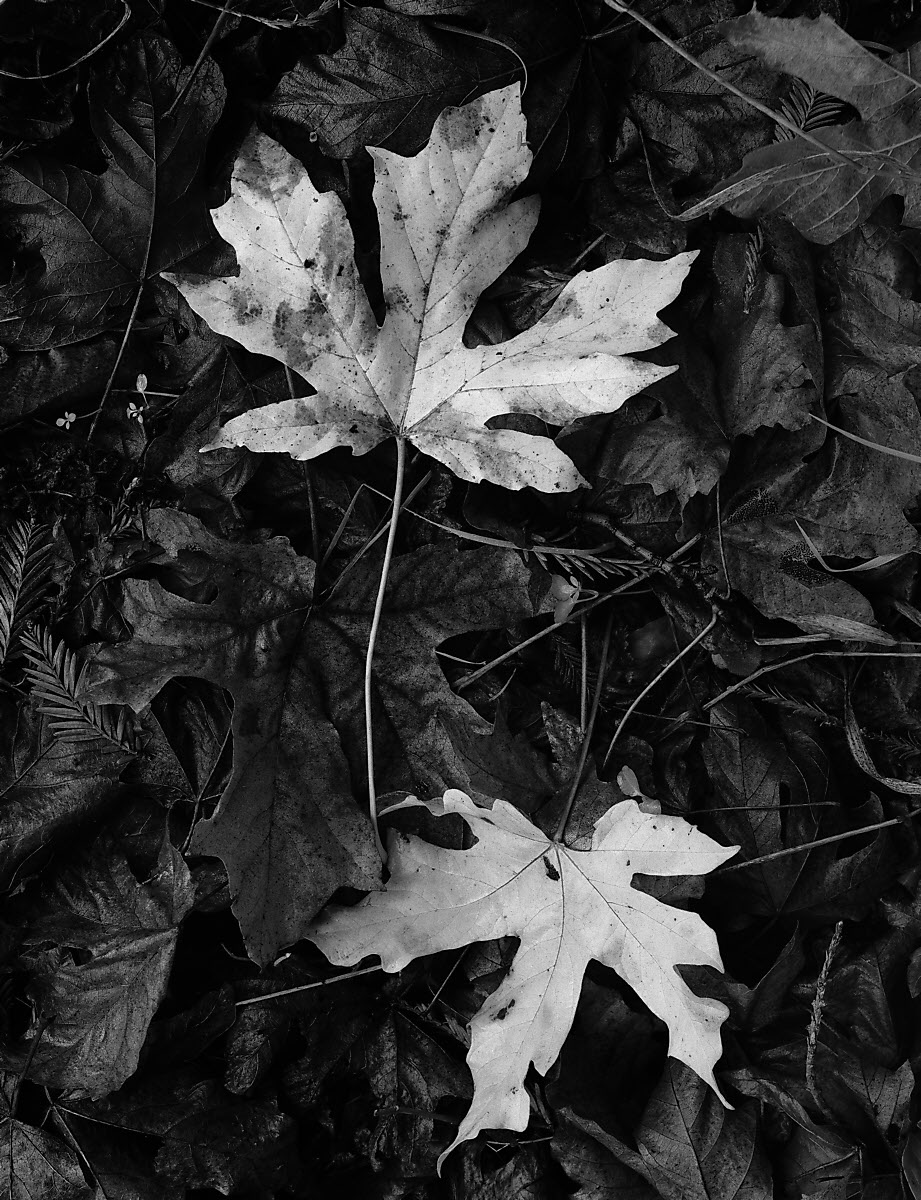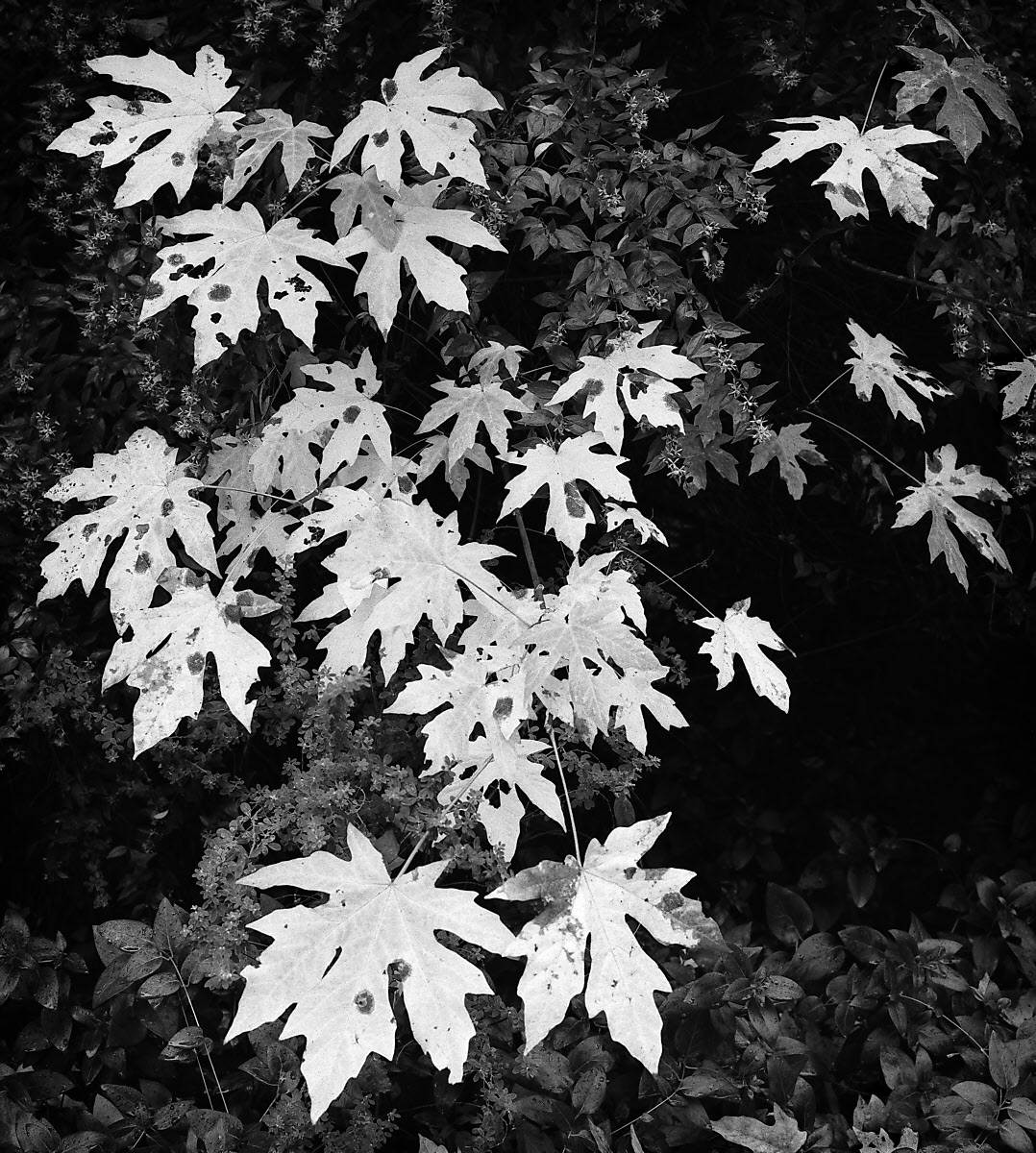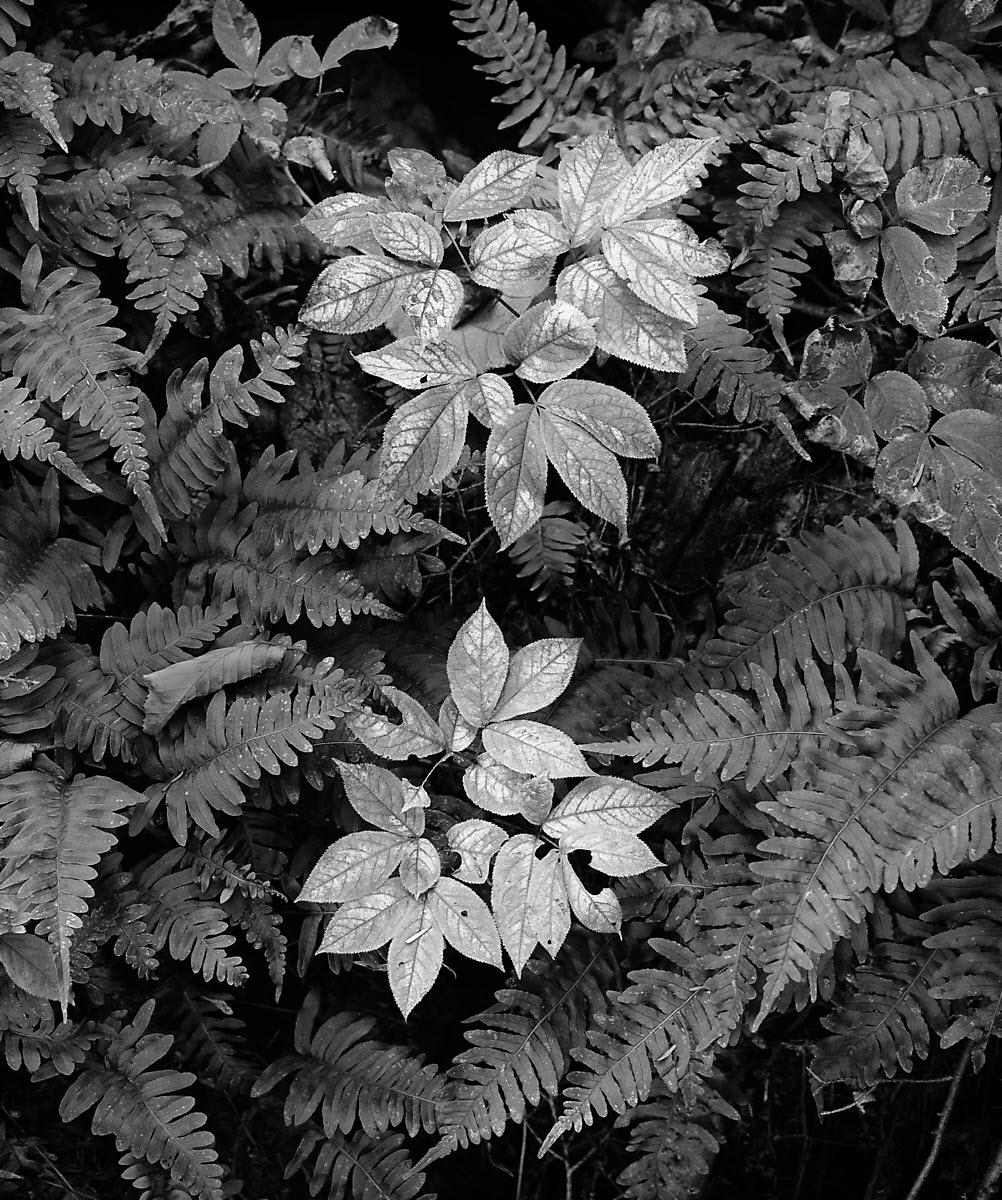 Waterfalls are an eternally appealing subject. These images were taken with medium format cameras on tripods, using long exposures to smooth the flow of water. the first two images are of Berry Creek Falls, in Big Basin Redwoods state park, Santa Cruz county, California. The area burned in 2021: a victim of climate change.  I think the third is from the vicinity of the Emigrant Wilderness in California. I haven't been able to find its name.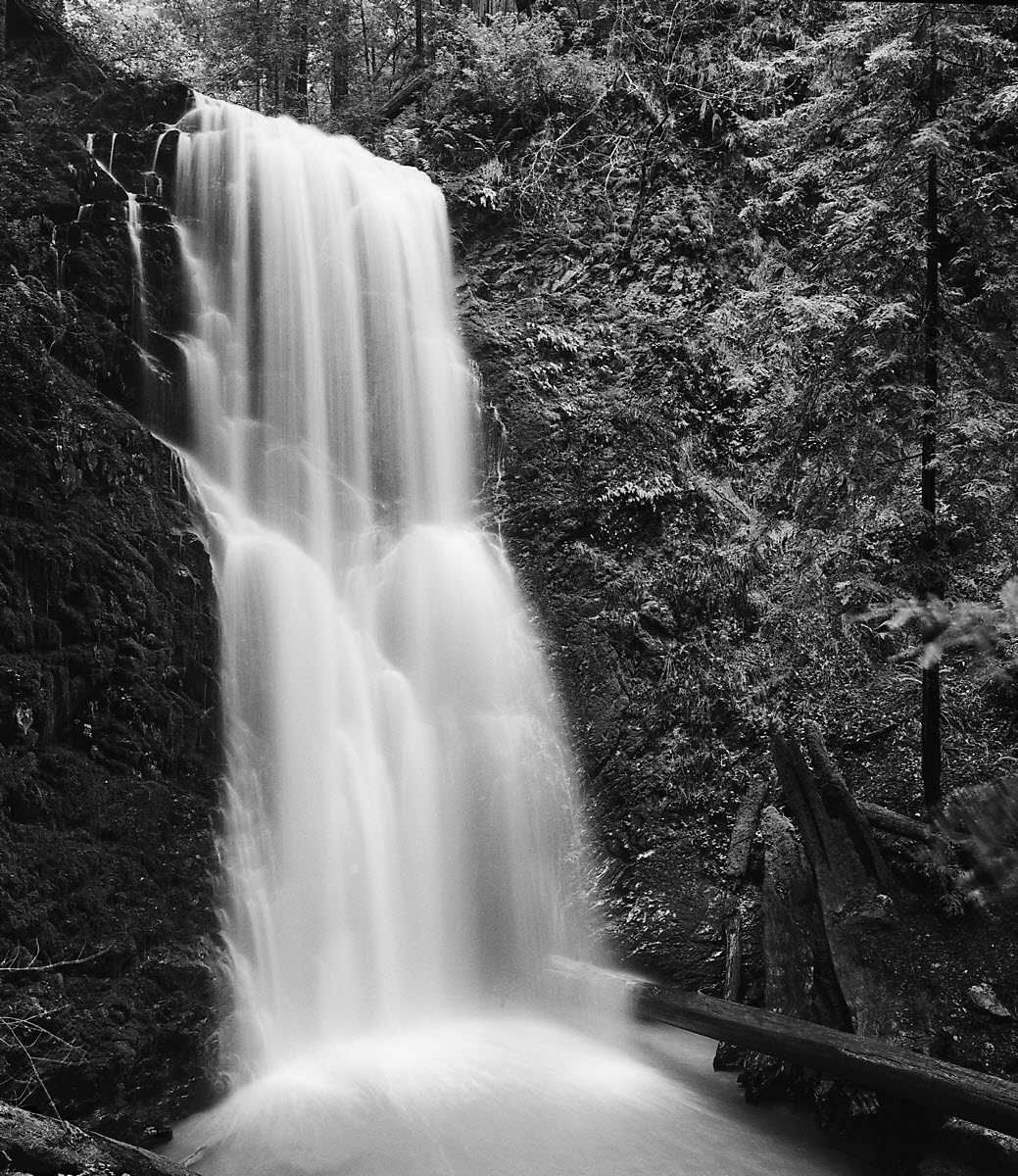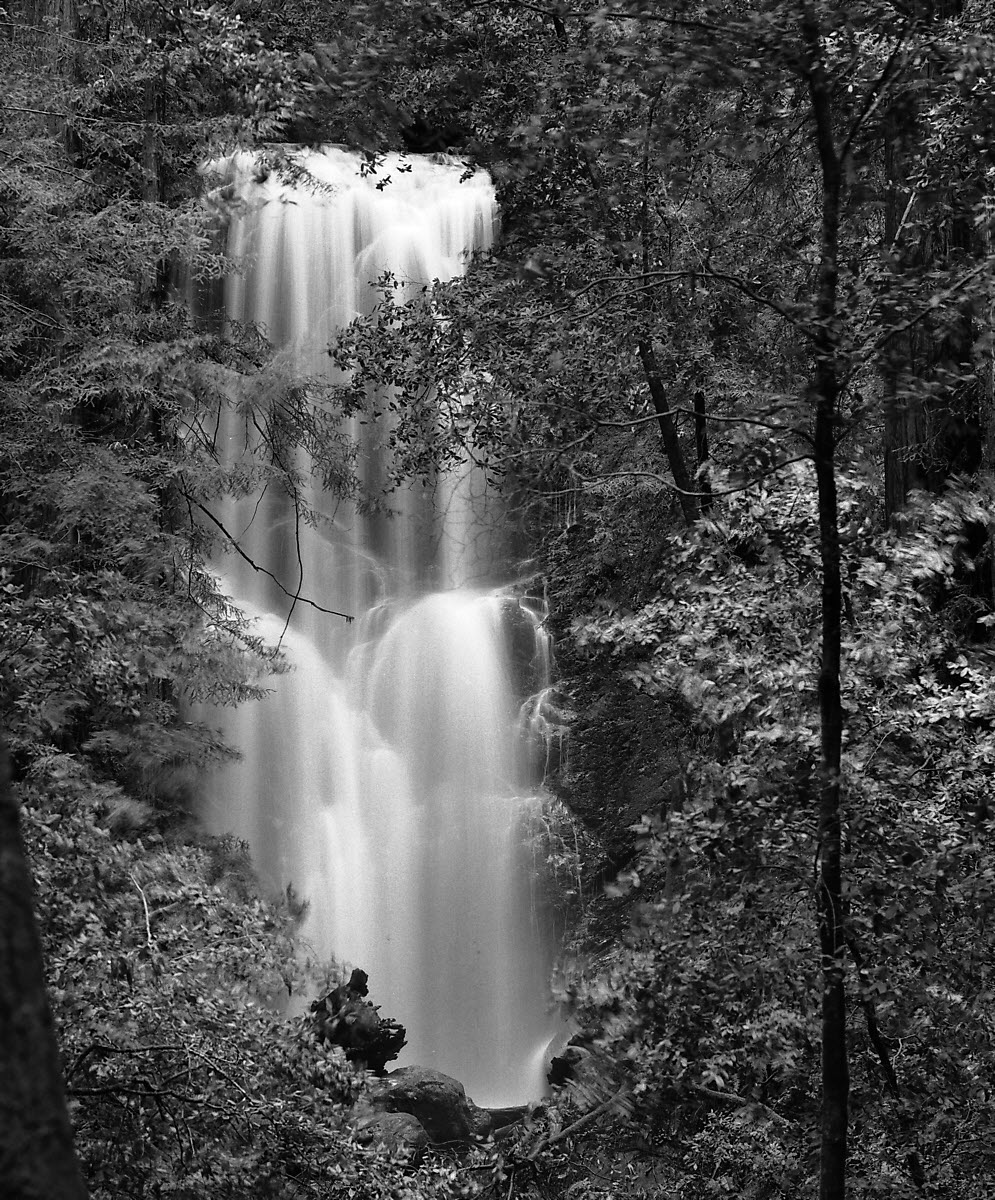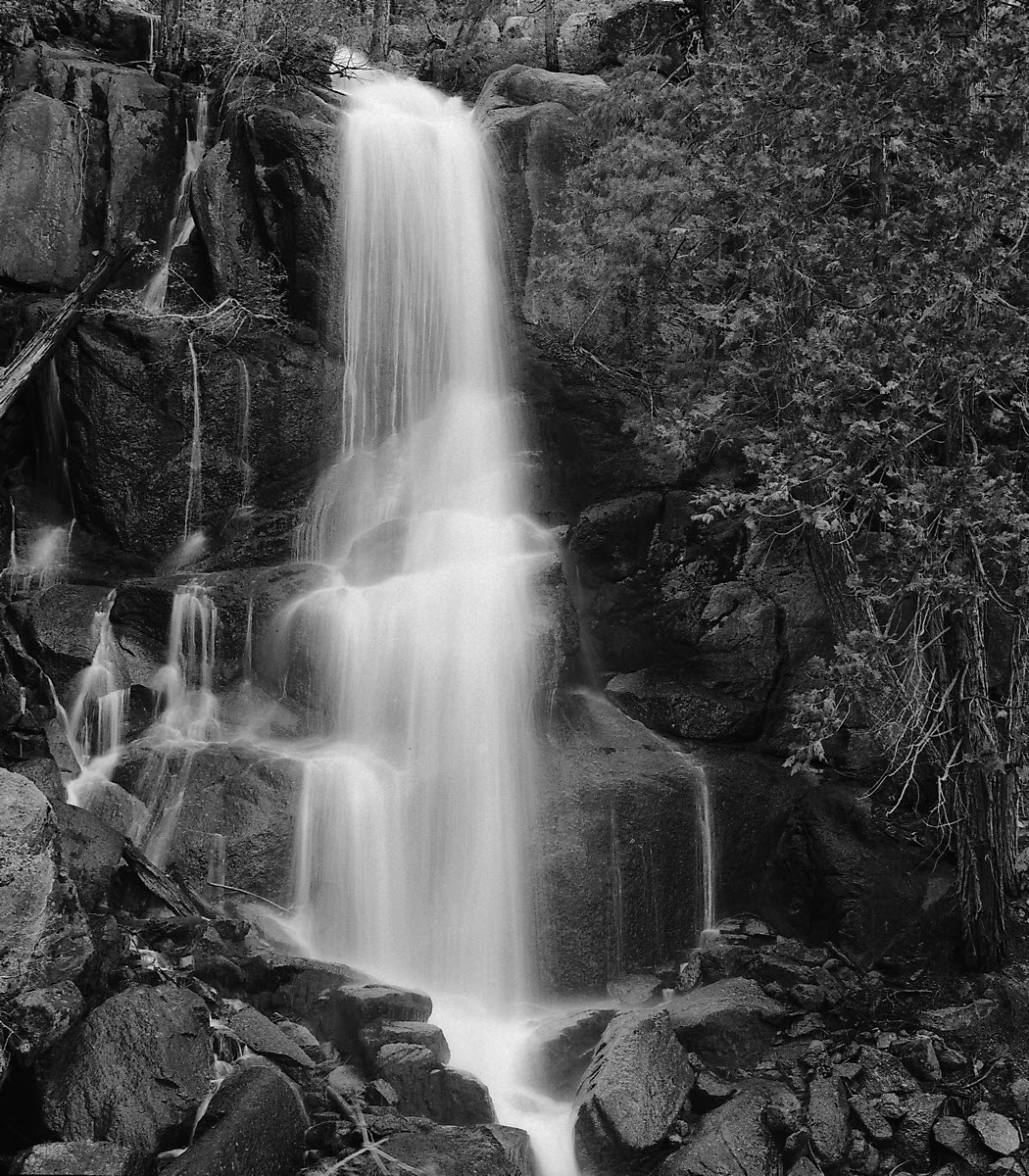 More B&W pictures — people, places, and ruins (a class of image that most artists and photographers find irresistible) are on Oldies but Newbies: B&W 2022 – 2.