There are the nine prints at the JCC 2020 show, which will be displayed from September 1 through November 30, 2022. They are shown here in the same order as the exhibit. All prints in the show are newly printed in 2022. Images 1 (Berry Creek Falls), 5 (Flowers & grasses), and 5 (Ferns, New England) were discovered in my archives and printed for the first time for the show. Note that print sizes include borders.
Many more prints are on display at the Imatest offices, 2525 Frontier Ave., Suite B, Boulder (on the corner of Pearl Parkway, one block west of Foothills Parkway). They can be viewed after the September 7 JCC opening or by appointment (call or text me at 720-985-9610).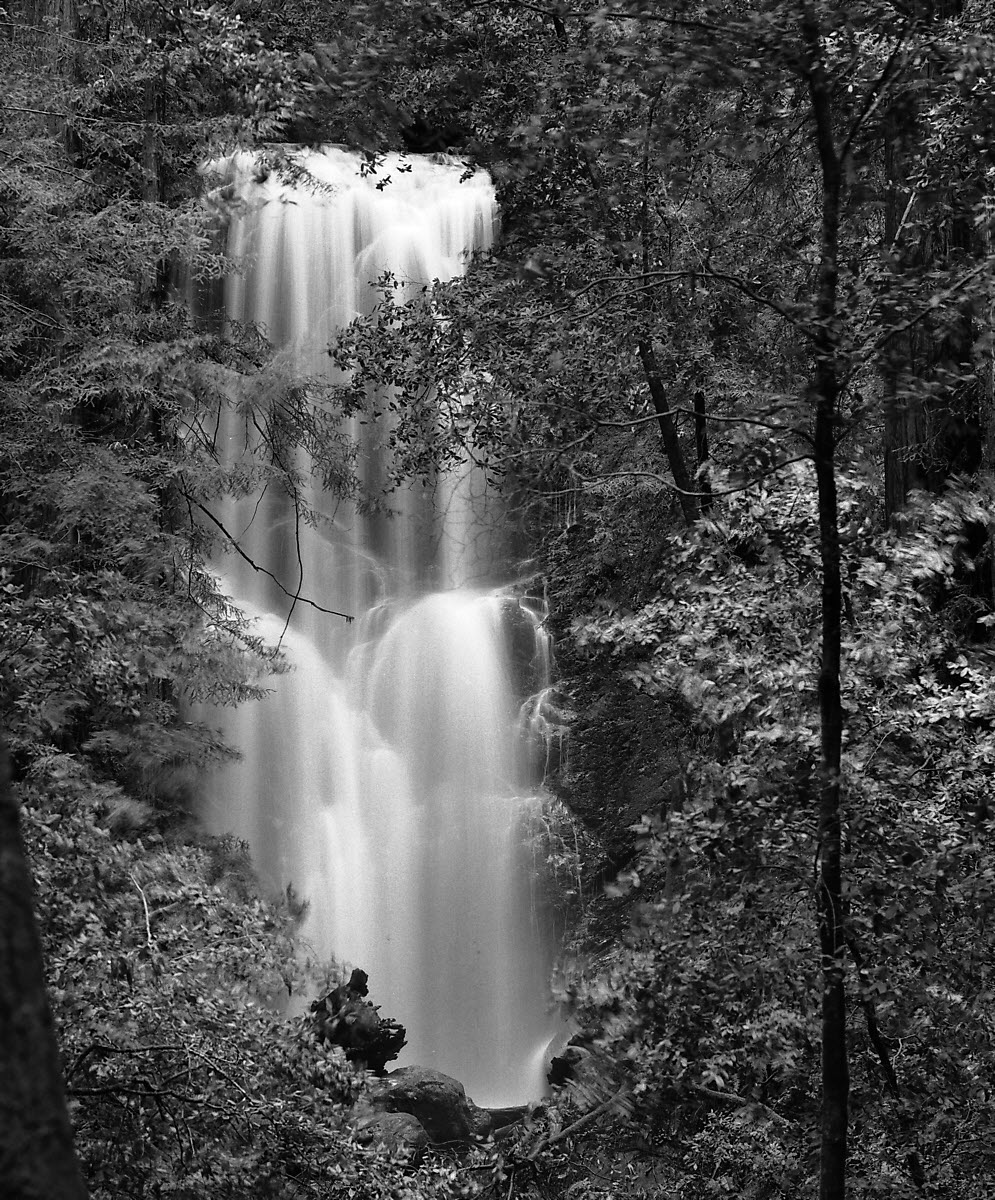 1. Berry Creek Falls, Big Basin State Park, Santa Cruz County, California, 1978, 18×24 inches.  According to the guides, this waterfalls requires a very long hike: 9 miles round trip. After 44 years, I don't remember the hike.  Big Basin burned in a disastrous 2020 fire— the result of climate change and the mega drought. I don't know what the falls looks like today.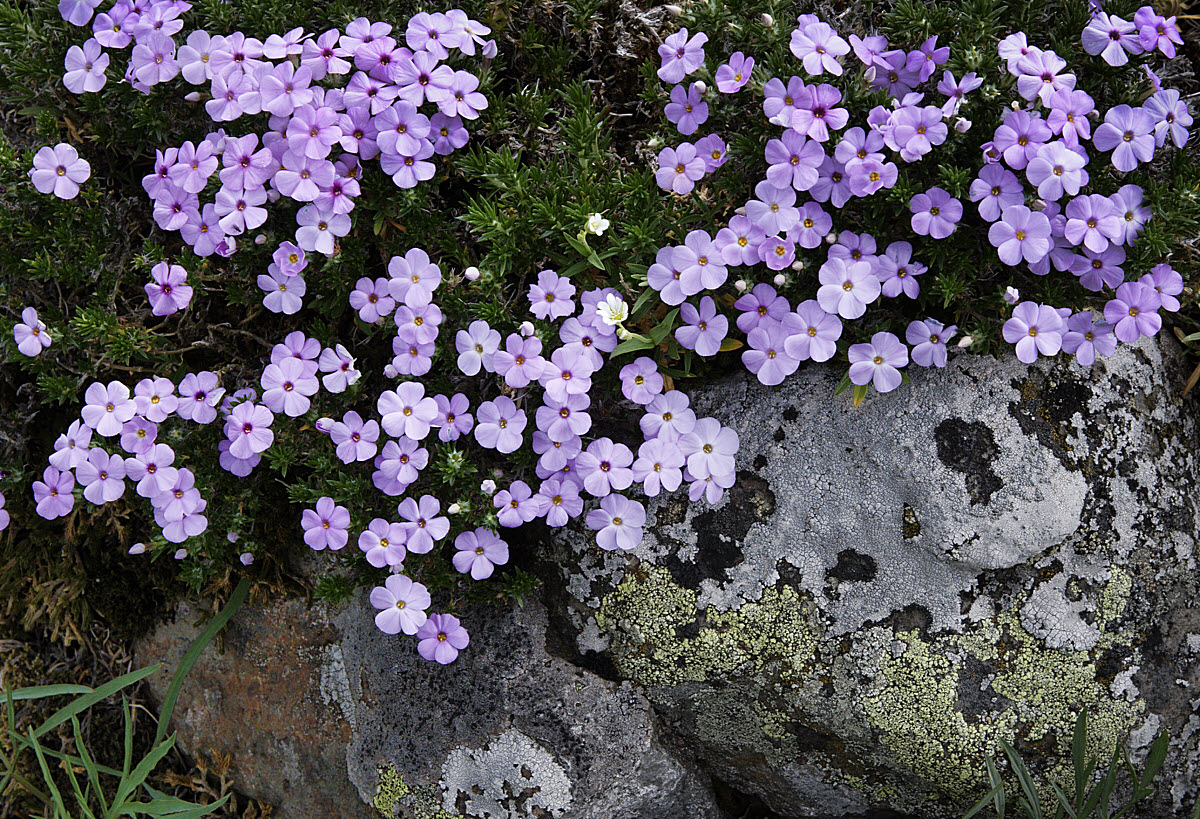 2. Phlox, Indian Peaks Wilderness, 2006, 24×18 inches.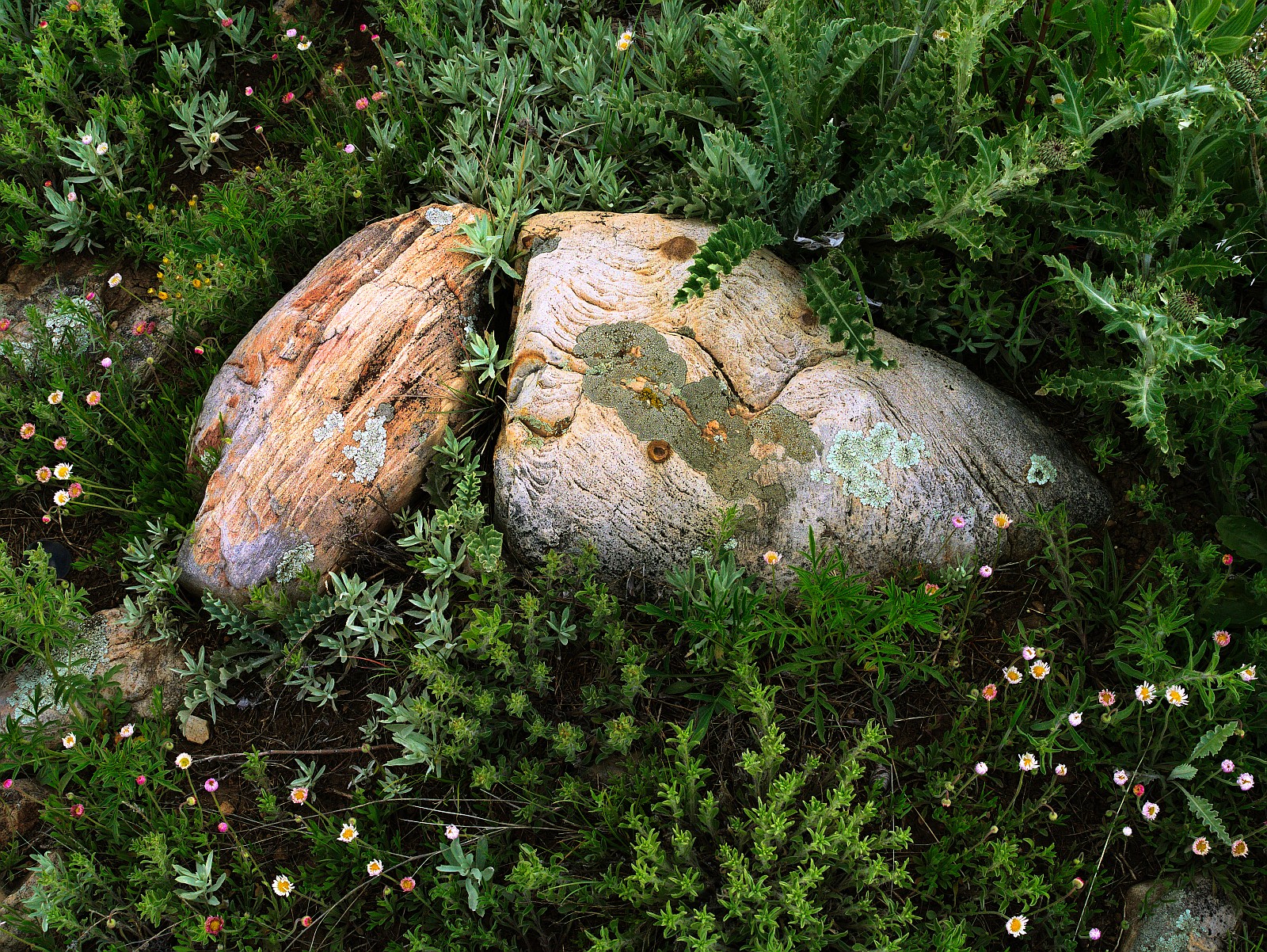 3. Twin Rocks, Boulder, 2015, 32×24 inches.  Above Wonderland Lake. Taken during a particularly lush spring.  I've visited many times, but the foliage has never equaled what this image captures.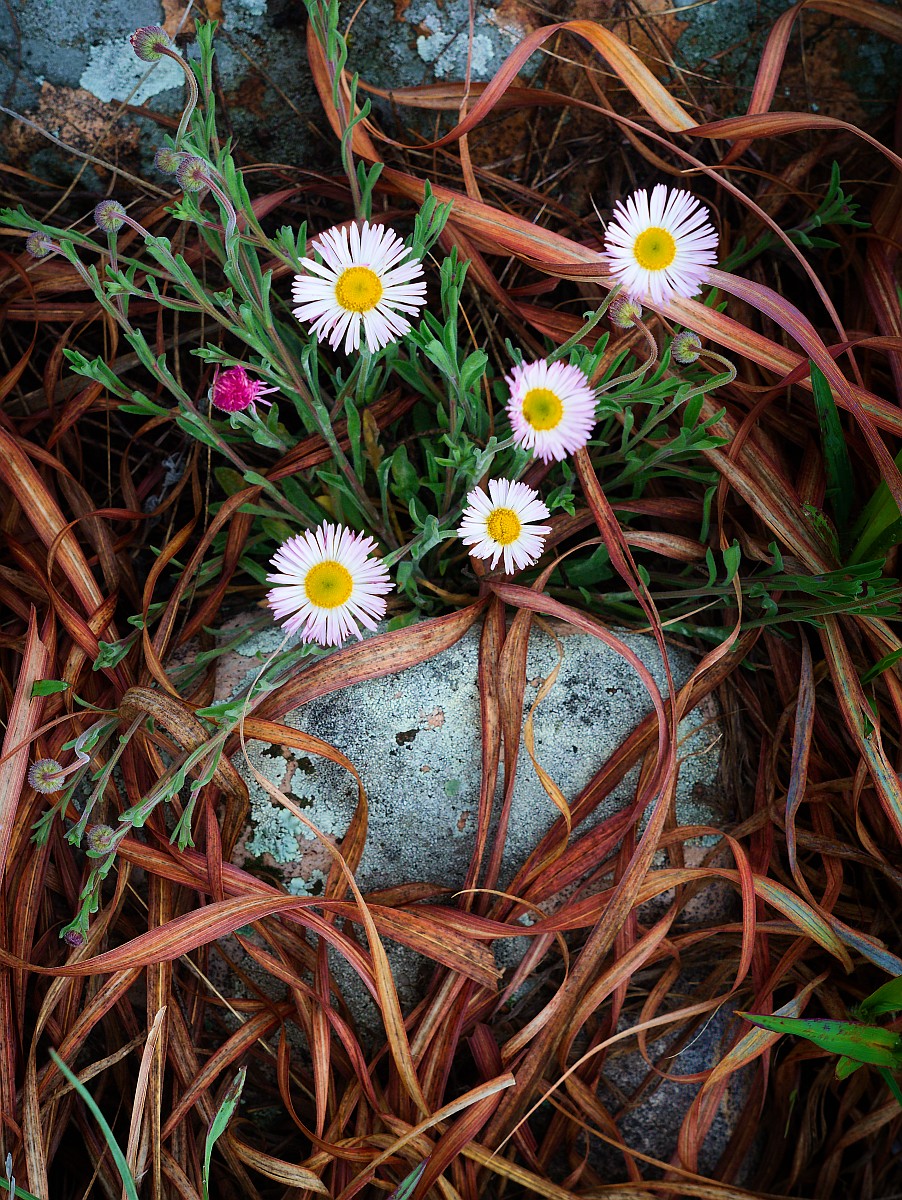 4. Flowers & grasses, Boulder,  2015 18×24 inches. I particularly like the organic forms made by the dried (but damp) grasses.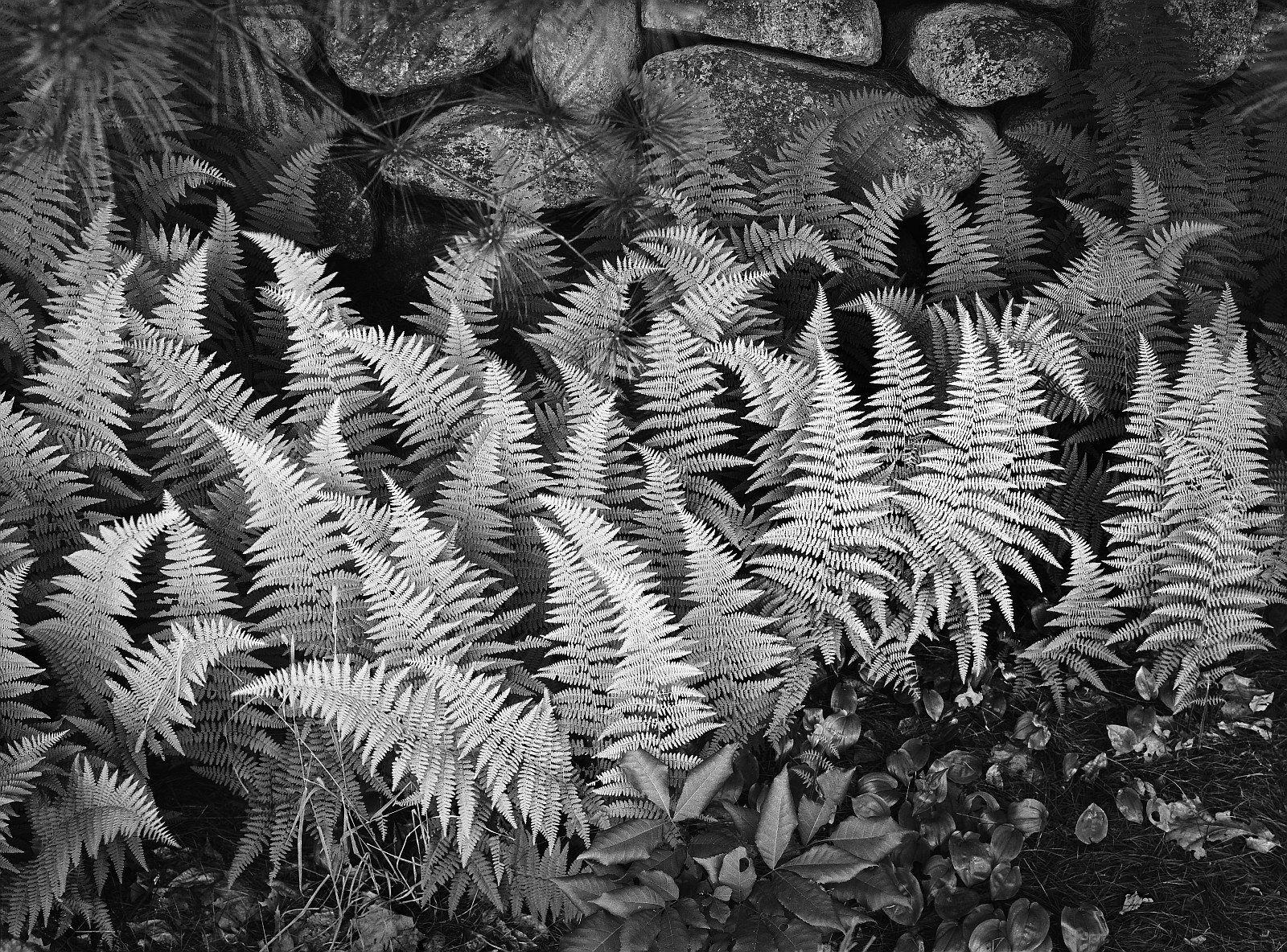 5. Ferns, New England, 1969, 32×24 inches.  This was a real find: it's the crown jewel of the newly discovered images. It's from one of my relatively rare 4×5 negatives, which I went through as a part of my May 2022 project, making digital contact sheets using my Pixel camera phone. It was taken somewhere on the east coast — in Massachusetts or possibly near Ithaca, NY; after 53 years I don't remember where. I never noticed it till I started this project. It's stunningly sharp (everything you'd expect of 4×5), and looks gorgeous printed large.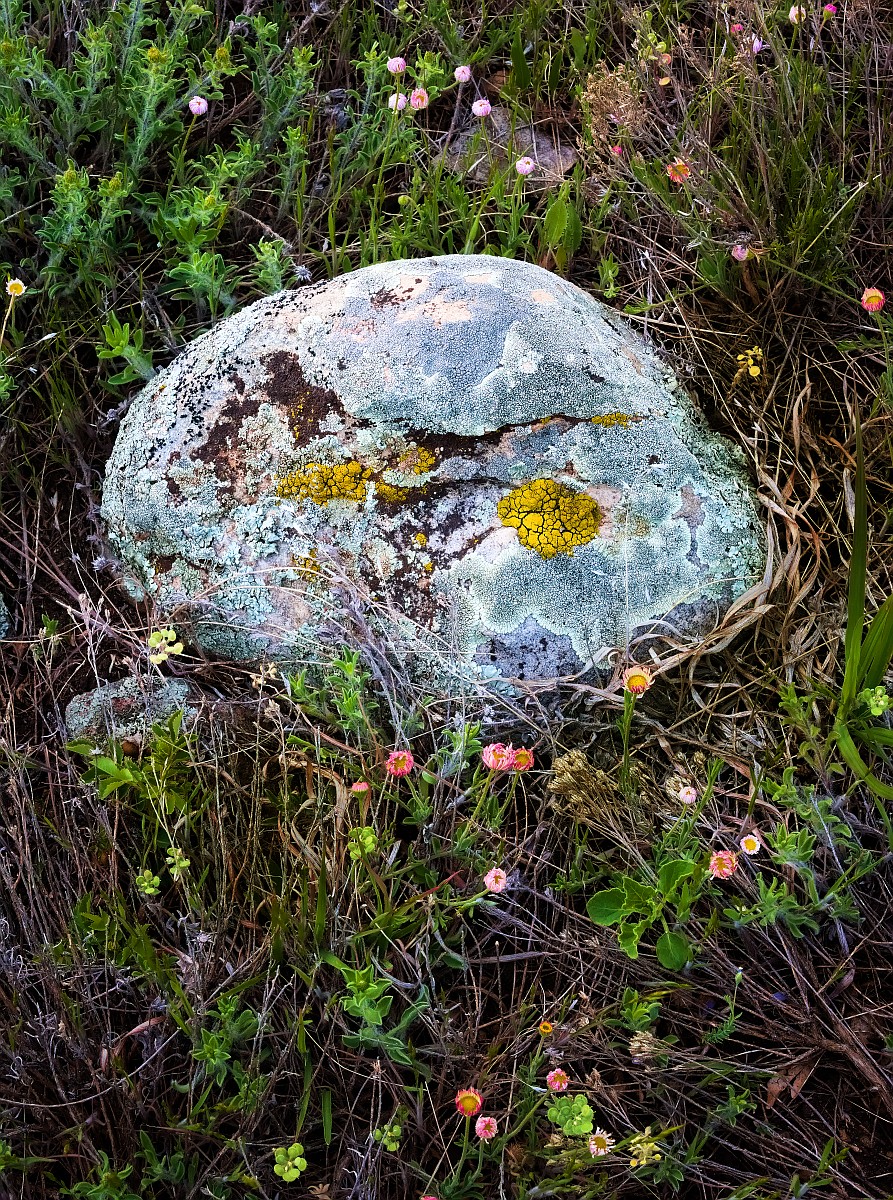 6. Gnome Rock, Boulder, 2020, 18×24 inches.  I am particularly attracted to objects that resemble something other than what they are.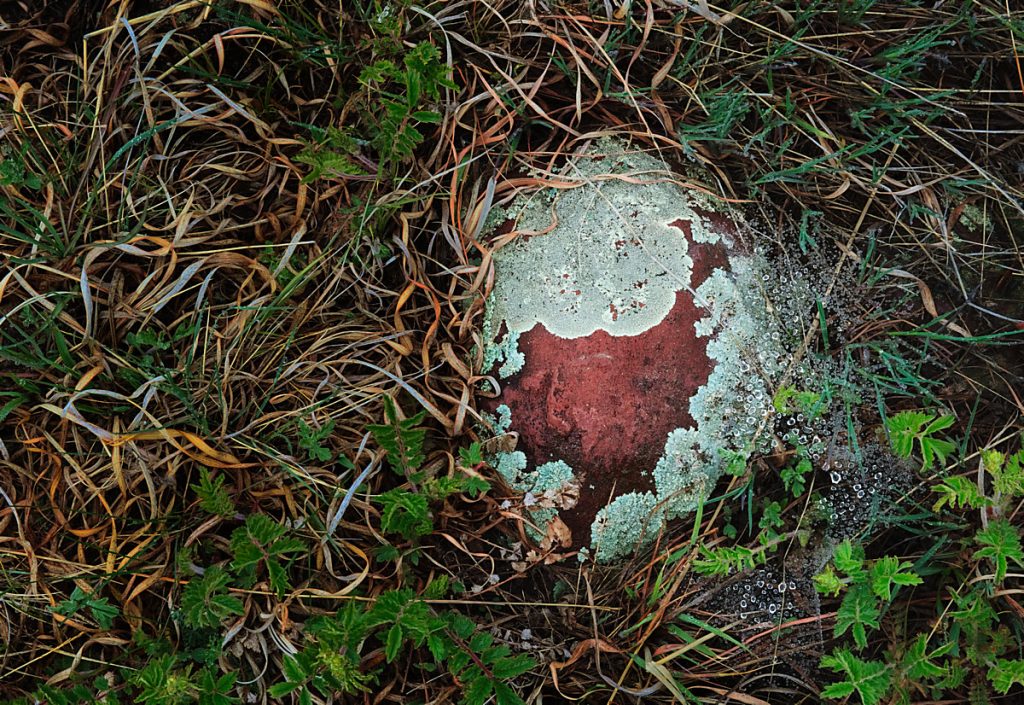 7. Rock, grasses, web, Boulder 2016, 32×24 inches.  This image, taken with the Sony A7Rii, looks gorgeous printed large. The dried grasses are my counterpart to Jackson Pollock's paint splashes, though they'll never have the same monetary value. They can be beautiful, but they're overlooked because they're common. 
8. Lichen sun, Boulder, 2015, 24×18 inches.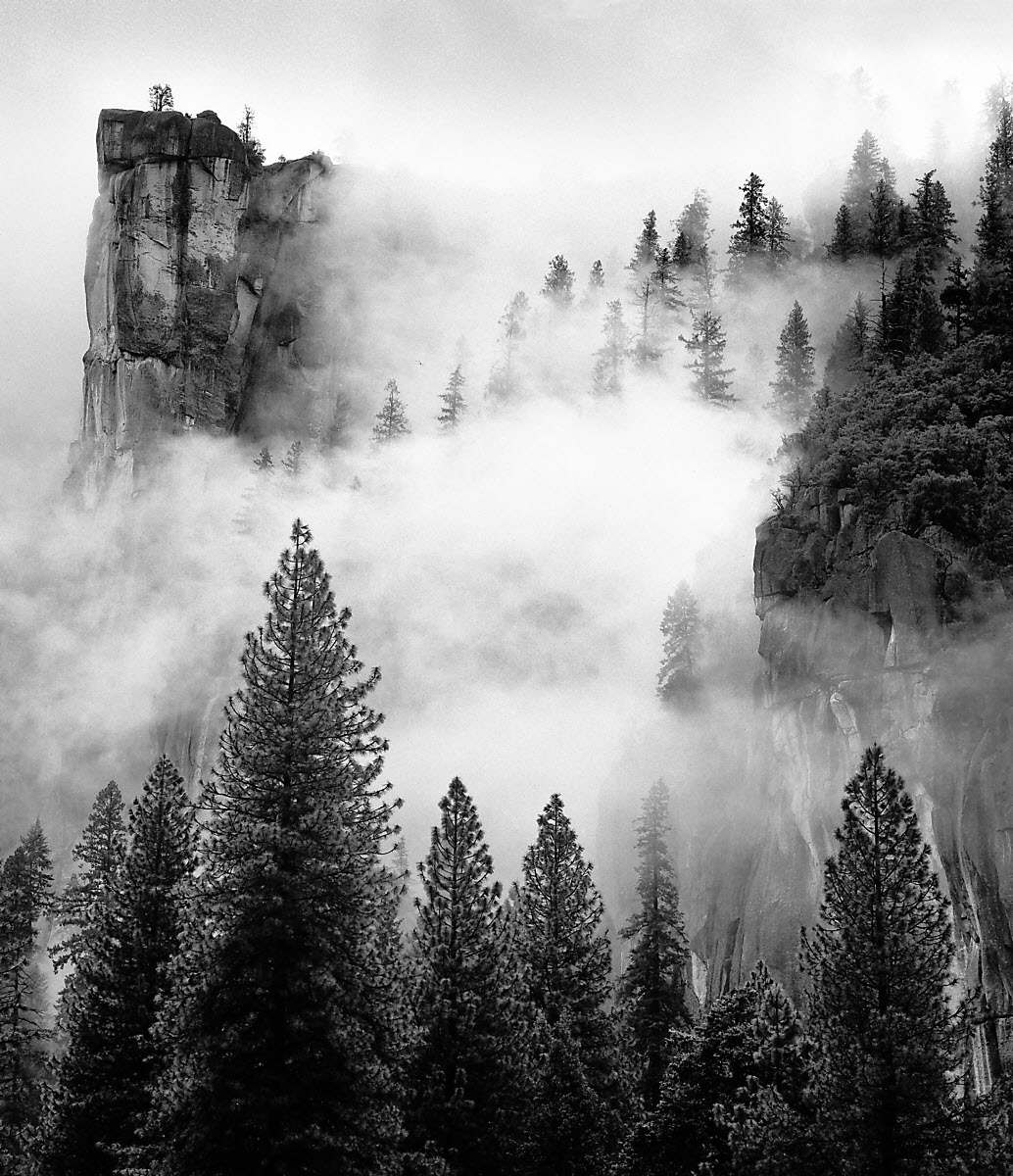 9. Cliffs and fog near Merced River, California, 1982, 18×24 inches.  Taken during a rainy early spring, returning from a visit to Yosemite National Park.