In a Navajo hogan, Monument Valley 1973
We were invited inside after her son hitched a ride with us. A rare privelege.

.
Previous..|..Older images..|..How to purchase..|..Norman Koren home..|..Next


Here is the exterior of the Hogan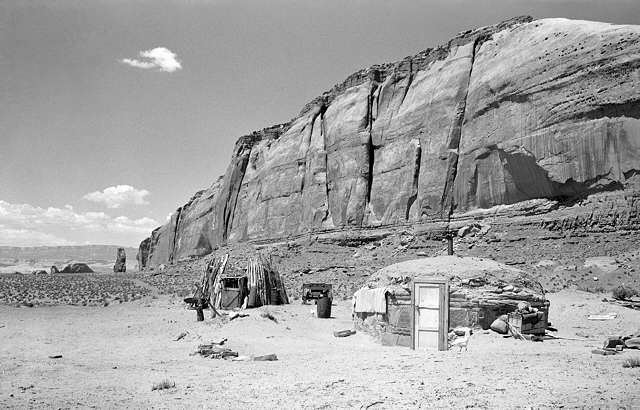 Images and text copyright © 2000-2017 by Norman Koren.
Norman Koren lives in Boulder, Colorado, founded Imatest LLC in 2004, previously worked on magnetic recording technology. He has been involved with photography since 1964.